Acteon SoPix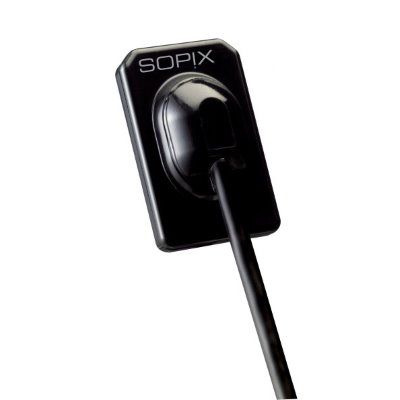 Acteon SoPix
Developed for the needs and budgets of every practice.

Highlights and Advantages
•    Rounded edges and corners improve patient's comfort
•    Available in sizes 1 and 2
•    White side stripes ensure better visibility and positioning of the sensor in the dark area of the mouth, leading to more accurate images
•    As soon as the intraoral X-Ray is triggered, the images are instantly displayed on the screen


Product Description
Each of the four SOPIX sensors offer superior differentiation of dental tissue using FIBER2PIXEL technology. FIBER2PIXEL technology is based on the use of broad spectrum optical microfibres for the guided transmission of photon emissions in order to provide highly contrasted images.
All SOPIX sensors include ACTEON patented Automatic Control Exposure (ACE) technology. It freezes the image acquisition as soon as the sensor receives the energy required to produce a high-quality image. This eliminates the risk of over-exposing the image.
Rounded edges and corners improve your patient's comfort.
Available in sizes 1 and 2.
White side stripes ensure better visibility and positioning of the sensor in the dark area of the mouth, leading to more accurate images.
As soon as the intraoral X-ray is triggered, the images are instantly displayed on the screen.
SOPIX-inside and SOPIX²-inside, combined with the X-Mind unity generator, offer unique benefits. The dose emitted by the X-Mind unity generator is adapted to the patient's morphology, protecting them from unnecessary exposure.
The 'inside' sensors integrate seamlessly 'inside' the X-MIND unity X-ray generator. Their cables disappear into the generator arm for a more aesthetic and ergonomic working environment. The user still has easy access to the sensor and the risk of damage from it falling on the floor is reduced.