Acteon X-Mind Unity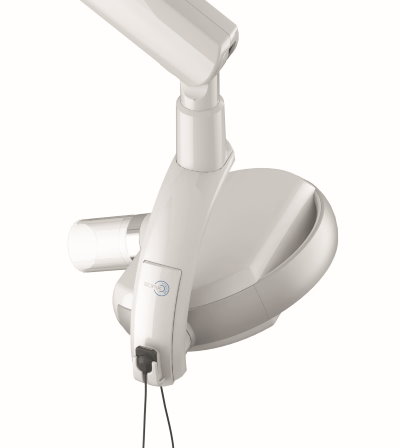 Acteon X-Mind Unity
Combines perfect accuracy and patient protection that no other X-Ray system has reached so far.

Highlights and Advantages
•    Three arm lengths available
•    Movement is fluid and is achieved without any effort or stress
•    The patient only receives the necessary dose, adapted to his dental morphology
Product Description
X-MIND UNITY is reliable X-ray technology from ACTEON. It combines perfect accuracy and patient protection that no other X-Ray system has reached so far. With its elegant style and cutting-edge patented ACE technology, X-MIND UNITY brings the standard of X-Ray generators to a new level.
X-MIND UNITY has a 0.4 mm focal spot for high quality images. It has several configurable radiological settings notably anodic
voltage, 60, 65 and 70 kV
current from 4 to 7 mA
These parameters ensure a sharp and contrasted image.
X-Mind Unity is pre-wired so you can easily add a Sopix sensor in the future. Sopix Inside sensor enables integration without any visible cables and can be connected easily to the X-Mind Unity within one minute. An ergonomically designed holder ensures there is no danger of the sensor falling or breaking. The sensor is easy for you to access at all times.
Using patented ACE technology, X-Mind UNITY can deliver up to 52% less radiation - depending on your patient's morphology. ACE technology allows the Sopix Inside sensor to start and stop the generator, avoiding all risk of over exposing the image and patient and eliminating unnecessary re-takes. The patient only receives the necessary dose, adapted to their dental morphology.