Progeny Preva DC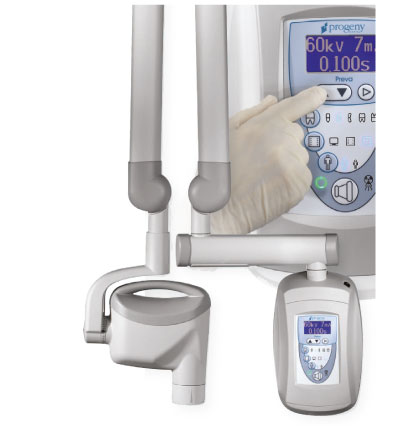 Progeny Preva DC
Flawless imaging, enhanced workflow, flexibility.

    Adjustable kV, mA and time
    0.4mm focal point.
    Pre-programmed technique settings and sensor selection feature
    Preva DC currently holds over 40% of the American market
Product Description
Designed to provide flawless imaging and enhanced workflow, the Preva DC offers benefits for dental professionals and patients alike. All of this, plus the uncompromising reliability and performance you expect from Progeny.
The ultimate in flexibility.
The choice is yours—use Preva's pre-programmed procedure selection or select your own techniques. Adjustable kV (60, 65, 70) and mA (4-7mA) provide the perfect contrast and density for every clinical need and receptor type.
Time is adjustable too, from 10 ms to 2 seconds.
Progeny Preva has a 0.4mm focal point.
Preva DC currently holds 40% of the American market.