Faro Nisea Premium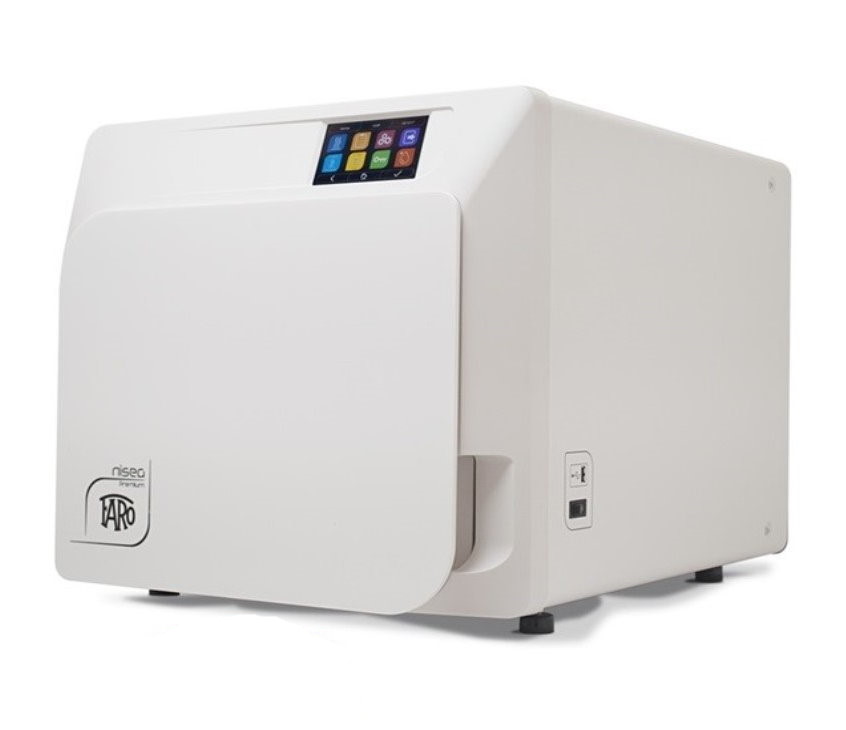 Faro Nisea Premium
The newest model from Italian manufacturer Faro.

Highlights and Advantages

•    Intuitive easy to use HD colour touch screen
•    Inbuilt traceability
•    Completes cycles in a short time
•    Precise and effective drying
Product Description
The NISEA Premium is the newest model from Italian manufacturer Faro, manufacturing Dental equipment since 1948 and Sterilisation equipment since 1980. It is fast, ergonomic, features an intuitive easy to use HD colour touch screen display and provides inbuilt traceability to meet the requirements of the most advanced professional instrument processing needs.
Cycle reports are permanently saved in the internal memory and can be downloaded in PDF format via USB, Ethernet, or printed to paper using an optional external printer. Alternatively the same printer can easily be configured to print barcode labels for tracing critical instruments.
Thanks to the optimisation activities of the thermodynamic cycle, the NISEA Premium completes cycles in a short time, while minimising water consumption. The B-Flash cycle, flagship of FARO technology, allows the unit to carry out class B cycles in a shorter time, preserving all the qualities of this type of cycle.
NISEA Premium has been developed to guarantee precise and effective drying in any conditions and with any type of load. It also has a motorised door, dust filter, water conductivity meter and delayed start capacity.
Available in 18 and 23 Litre capacities.