ICONA Healthcare keyboard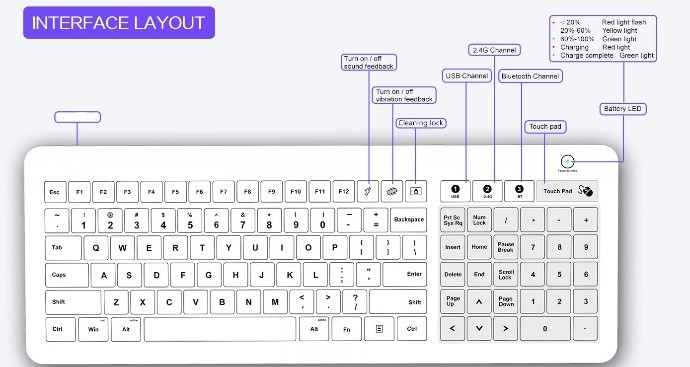 ICONA Healthcare keyboard
The waterproof keyboard for all health professionals.

Highlights and Advantages
•    Connects to PCs, tablets and smartphones
•    Keyboard supports Android, Windows and MAC OSX
•    Tempered glass surface is easily wiped over and cleaned

Product Description
A NEW ALL IN ONE waterproof glass keyboard – great for infection control.
3 modes of connectivity available – USB, RF and Bluetooth.
Connect to PCs, tablets and smartphones.
Keyboard supports Android, Windows and MAC OSX
The numeric key pad can be switched to mouse pad mode.
Keypad buttons have adjustable volume and vibration control.
Tempered glass surface is easily wiped over and cleaned.
Keyboard and mouse integrated design.