ICONA silicone keyboard and mouse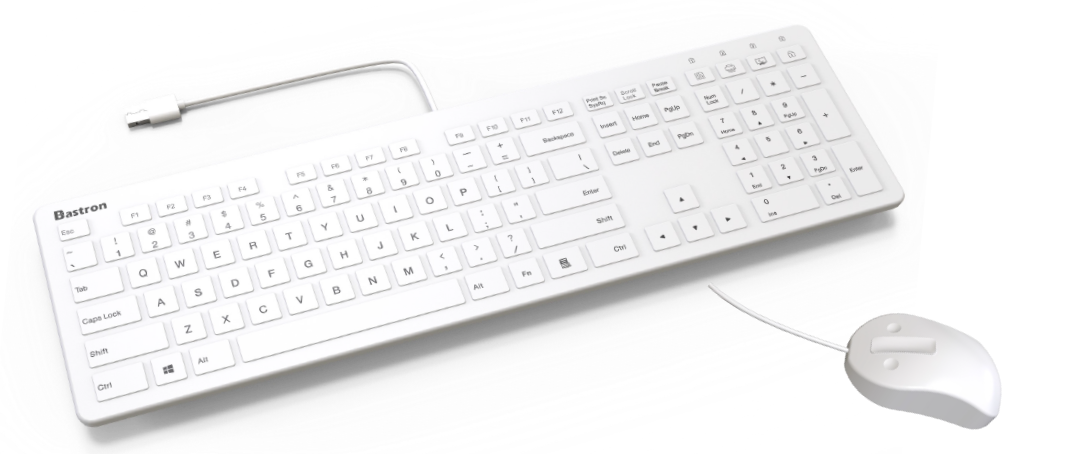 ICONA silicone keyboard and mouse
Completely sealed for infection control.

Highlights and Advantages
•    USB interface
•    Keyboard supports Android, Windows and MAC OSX
•    Easily wiped over and cleaned
Product Description
IP classification: IP68 water and dust protection.
Completely sealed.
Real scissor type keys with excellent tactile feeling.
With shortcut key to calculator, print, lock keyboard, cleaning mode.
USB interface.
Clean with soapy water, disinfectants or other cleaning agents.
The surface keys protrude only 0.5mm, can be accurately positioned and easily cleaned.
Support system – Android, Windows and Mac OS X.