KaVo OP 3D Pro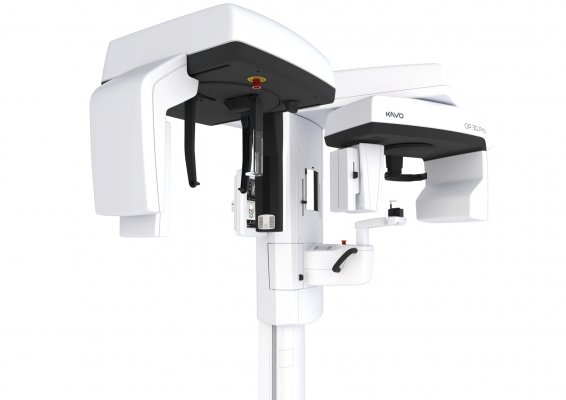 KaVo OP 3D Pro
The latest in 3D and 2D technologies, for your benefit.

Highlights and Advantages
•    Developed for dental practices and smaller X-Ray centres
•    Efficient and highly precise
•    Versatile software tools to enhance diagnostic capabilities
•    5-point, easy patient positioning system
Product Description
The ORTHOPANTOMOGRAPH OP 3D Pro, by KaVo, crystallizes the 50-year heritage of a legendary product family. It uses the latest in 3D and 2D technologies, for your benefit. The modern 3-in-1 platform's flawless design and versatility set the benchmark for whole maxillofacial imaging. KaVo ORTHOPANTOMOGRAPH OP 3D Pro - The one for all your needs with Low Dose Technology™ and five volume sizes.
Stable and open patient positioning
A rigid 5-point positioning system, including forehead support, chin rest and bite fork, eliminates patient movement. The open design allows easy viewing and the positioning of the patient from either the left or right side.
Latest sensor technology
The OP300 utilises the latest in CMOS sensor technology. CMOS sensors provide a larger dynamic range combined with 14-bit image data and increased signal-to-noise ratio. The result is intensely sharp image with reduction of unwanted under- and overexposures.
Unsurpassed cephalometric results
A scanning cephalometric option combined with a powerful X-Ray generator and tube head offers unsurpassed visibility of tracing key reference points for orthodontic treatment planning. In addition, dose optimisation is carried out by an adjustable scanning area and AFC (Automatic Facial Contour).