NewTom GO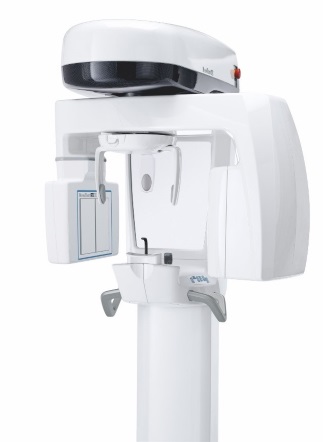 NewTom GO
The smallest OPG/CBCT unit on the market.

Highlights and Advantages
•    Can be wall mounted
•    Compact, reliable and high performance
•    Affordable price
Product Description
QR Systems in Italy, the inventors of CBCT technology, now offer dentists an extraordinary opportunity with the release of their NewTom GO 2D/3D. This new addition to the Newtom family is the smallest OPG/CBCT unit on the market and is able to be wall mounted - perfect for surgeries looking to adopt a compact, reliable and high performance 2D/3D unit at an affordable price.
The NewTom GO combines the best 2D performance with the latest 3D technology, quick and easy-to-use, with superior image quality and real-time diagnostics.
With ECO Dose (2D ECO Pan, 3D ECO Scan protocols) and SafeBeam™, the Newtom GO automatically regulates the exposure during each scan to produce exceptional images every times while safeguarding patient health.