Cardell Touch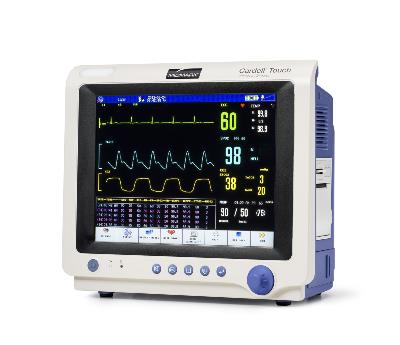 Cardell Touch
Reliable and user-friendly with veterinary specific algorithms and exclusive Cardell® Blood Pressure Technology.

Highlights and Advantages
•    Simple patient set-up with intuitive touch screen
•    Customisable alarm settings for up to three users
•    Optional integrated three-channel graphical printer
•    Upgradable to CO2 monitoring
Product Description
The Cardell Touch Monitor is designed to be safe, reliable, and user-friendly. With veterinary specific algorithms and exclusive Cardell® Blood Pressure Technology, the Touch is the latest innovation from the most trusted name in veterinary vital signs monitoring.

• Simple patient set-up with intuitive touch screen.
• Customisable alarm settings for up to three users.
• Optional integrated three-channel graphical printer.
• Features world class Cardell® BP, Nellcor™ SpO2 technologies.
• Facility to upgrade to CO2 monitoring by adding a Respironics side-stream or mainstream CO2 module.
• Two Year Warranty.