Dental Success Kit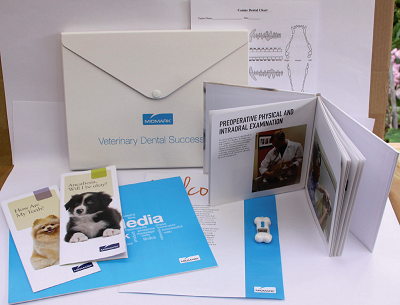 Dental Success Kit
Don't spend time re-inventing the wheel.

Highlights and Advantages
•    Client education tools
•    Productivity tools
•    Marketing tools
•    Helps you explain the importance of oral health care to your clients
Product Description
Don't spend time re-inventing the wheel. This kit contains everything you need to explain the importance of oral health care to your clients.
Including posters, brochures, handouts, and a USB stick loaded with customisable templates, the tools in the kit fall under three main headings:
• Client education tools – brochures and report card.
• Productivity tools – customisable letter templates and before and after picture templates.
• Marketing tools – social media guidebook and public relations planning template.