FireCR Dental Reader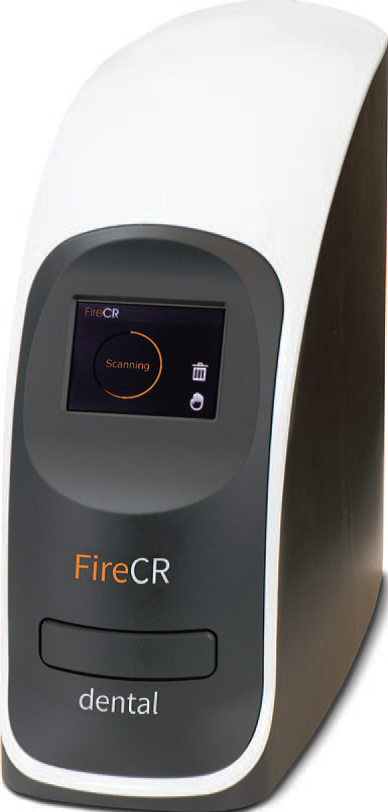 FireCR Dental Reader
Compact and affordable this unit quickly delivers high-quality digital images.


Highlights and Advantages
•    Crystal clear images
•    Easily enhance, enlarge, duplicate and send
•    Compact - about the size of a shoebox


Product Description
Compact and affordable this unit quickly delivers high-quality digital images. Crystal clear images are easy to enhance, enlarge, duplicate and send.
About the size of a shoebox the dental reader is small enough to put in the consult room so you can interpret images directly in front of pet owners.
From box to first image in 15 Minutes. The easy-to-use software supports efficient workflow and requires little training. The intuitive workflow allows users to enhance images, allowing for more precise diagnosis.
Includes unlimited software upgrades.
Built-in memory of the last 100 images.
A set of the most frequently used photostimulable phosphor (PSP) imaging plates is included with the unit. A full range of imaging plate sizes 0, 1, 2, 3 and a full size 4c is available.