Matrx vms plus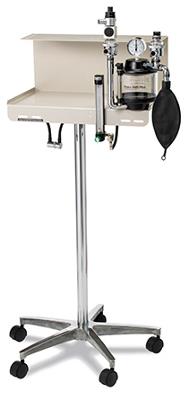 Matrx vms plus
A long-standing favourite with veterinary professionals.


Highlights and Advantages
 
Quality, safety and easy use
Features Midmark's occlusion valve with safety relief
Accepts Matrx VIP 3000® and TEC 3 vapourisers
Product Description
Over 50 years of quality manufacturing experience goes into every Matrx
anaesthesia machine.
The Matrx VMS Plus offers two shelves to keep monitors and equipment within reach.
A long-standing favourite with veterinary professionals for quality, safety and easy
use, the VMS Plus now features Midmark's occlusion valve with safety relief.
The dual vapouriser mounting capability allows you to easily switch from one
to another.
Tabletop and wall mount systems also available.
• Includes vapouriser mounting kit, 1L and 2L breathing bags, 15mm and 22mm breathing circuits.
• 0.2 to 4LPM dual view flowmeter - switch from standard to magnified view at the touch of a finger.
• CO2 absorber with 'Quick Release' lever for easy replacement.
• Accepts Matrx VIP 3000® and TEC 3 vapourisers.
• Five Year Warranty.
Other Midmark models and anaesthesia accessories available.