VetPro digital dental X-Ray systems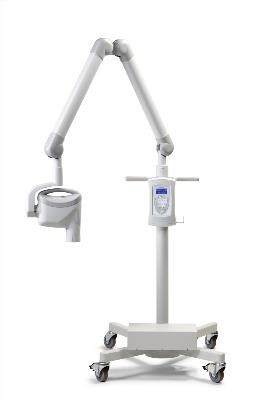 VetPro digital dental X-Ray systems
Exceptional digital images with the smallest possible focal spot.

Highlights and Advantages
•    Adjustable mA, kV and time settings
•    Wall mounted and mobile options available
•    Flexibility to customise settings to suit your practice
Product Description
Designed to deliver exceptional digital images with the smallest possible focal spot and adjustable mA, kV and time settings.
Wall mounted and mobile options available.
The unique tube head handle allows you to position the X-Ray source with one hand. High tolerance, frictionless joints and a heavy duty dual braking system enable precise, stable placement.
• Exceptional image quality with film, digital sensors or phosphor plates
• 0.4 mm focal spot (smallest in the industry) produces visibly higher resolution images
• Flexibility to customise settings to suit your practice
• Superior construction – made in the USA