Acteon SoProLife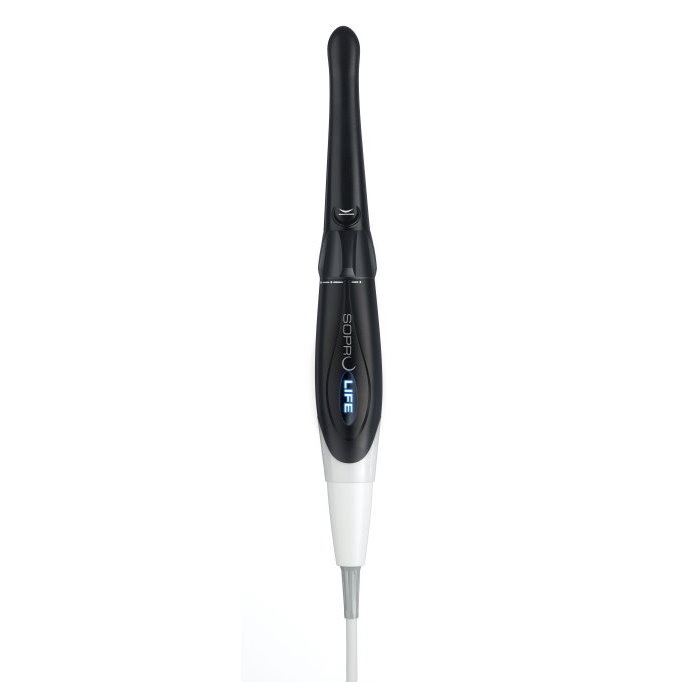 Acteon SoProLife
Detects decay, often missed by X-rays.

 Highlights and Advantages
•     Differentiates between healthy and infected tissue
•    Can reduce patients X-Ray exposure
•    Macrovision magnifies up to 110 times
•    Intuitive navigation and advanced functionality

Product Description
Diagnosis-aid Mode
SOPROLIFE helps by identifying the development of occlusal and/or proximal carious lesions, without the need for taking X-Rays. This mode potentially speeds up the decision-making process in treatment planning and increases safety for your patients by possibly reducing their X-Ray exposure.
Treatment-aid Mode
Clinical performance is enhanced as SOPROLIFE enables you to visually differentiate between infected and affected tissue in the excavated site.
Daylight Mode
In Daylight Mode SOPROLIFE offers in-depth magnified views. Macrovision magnifies up to 110 times, revealing details not visible to the naked eye or with radiography. This enables close monitoring of micro fractures and their development. With the preset focus ring and enhanced focal depth each image becomes sharp and precise under every angle of the camera and for each preset focal depth. With one click, you can easily go from Macrovision to one tooth, intraoral and extraoral vision.
Intuitive navigation, advanced functionality
ACTEON imaging software offers intuitive navigation and advanced functionality. You can manage all your images, from scanning to viewing from all ACTEON imaging devices - CBCT, Panoramic, intraoral digital X-ray system, intraoral camera and more.