Fedesa Arco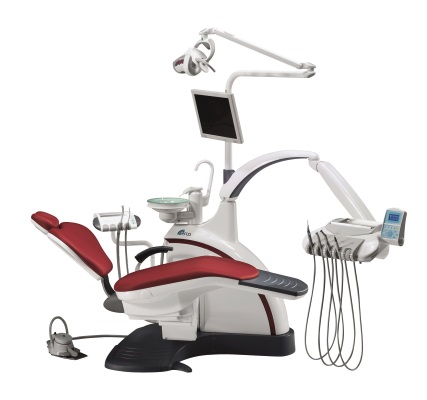 Fedesa Arco
Ergonomic, stylish and reliable.

Highlights and Advantages

•    Highly ergonomic system
•    Articulating and adjustable headrest
•    Continental, traditional or cart
•    Tools are neatly organised and easy to access
Product Description
Attractive design and the best functionality for dentists and their patients.

This is a highly ergonomic system. It has an articulating and adjustable multi-position headrest that can be adapted to the height of your patient.
The electromechanical system can be controlled from the main panel, or with the multi-function pedal/button panel.
Its design and characteristics enable the dentist and the assistant to work in a safe and relaxed environment, with mobile parts and limit stops for the seat and the backrest and for the turning elements.

Available in a wide range of colours to complement the modern surgery.

Delivery system available in three versions, continental, traditional and cart, with the highest range of features that modern equipment can offer. Choices of NSK or Bien Air motors and Satelec or EMS scalers. The floating arm moves smoothly and enables full access to all the instruments. It has an integrated but independent mobile panel in the centre to make it easier to use in any position, from where all necessary information from the dental unit is displayed and can be controlled.

The Cuspidor integrates electronics, safety and hygiene technology. The tools are neatly organised and easy to access.

The ARCO Dental Chair is nominally configured with Faro LED lamp, a 22" medical grade chair mounted display; brushless electric motor and multifunction foot control, alternatively it can easily be customised to your requirements.