Fedesa Coral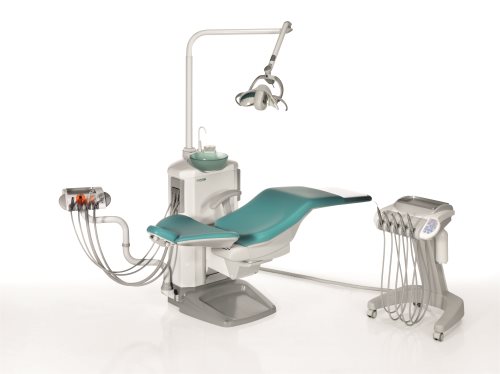 Fedesa Coral
User-friendly, versatile and reliable.

Highlights and Advantages

•    Highly ergonomic system
•    Compact size makes the best use of surgery space
•    Continental, traditional or cart
Product Description
The Coral model is widely used in international markets thanks to its formal and functional features, making it user-friendly, versatile and reliable. Fedesa employ German Hanning Electro-mechanical motors to provide smooth, consistent chair movement and put the patient at ease, while the compact, realistic dimensions make the best use of surgery space. Working positions from 09:00 to 01:00 are easily possible. Three chair working positions can be memorised by the operator in addition to the standard chair programs like return to entry/exit, Spittoon Rinse Position/return to last working position.
Its specific design enables the unit to be adapted by both right and left handed dentists, without compromising on ergonomics. Safety features fitted to the down movement of the chair, backrest and the assistants tray, provides peace of mind for all discerning dentists.
The Coral is available in 3 standard configurations, Premium, Lux and ECO as well as an orthodontic version. Equally, these can each have their own delivery style from continental, hanging tube or as a cart.
Predominantly concentrating on the European market, Fedesa have been manufacturing dental chairs in their Madrid factory for over 40 years. ICONA is pleased to offer exclusive distribution of the Fedesa range in New Zealand and Australia.