Fedesa Electra Ambi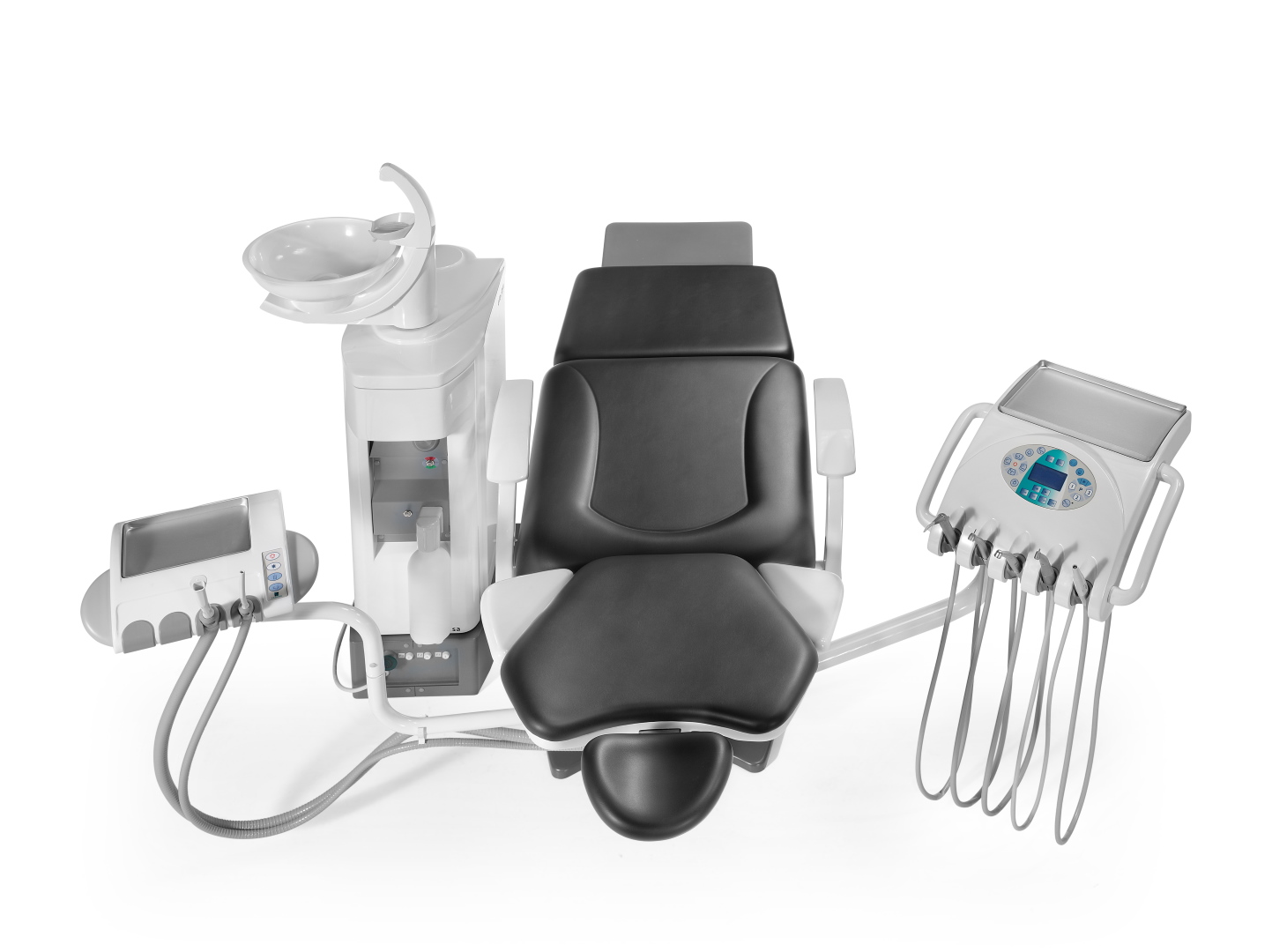 Fedesa Electra Ambi
Versatility of movement from a quality and affordable true ambidextrous dental chair
Product Description
With the Electra Ambi dental unit, FEDESA provide a perfect solution for a dental chair with a wide arrange of users. Focused, as usual, on the functionality of the unit and the comfortability of the patient's support, the Ambi combines all the features of the Electra treatment unit and makes them available for both right and left handed doctors, covering all the major needs in every doctor's clinic.
The doctor's unit is attached to a swivelling and compensated arm, requiring just 2 simple movements to change from right-handed to left-handed.
The Electra Ambi unit enables a better communication and dialogue between operator and patient thanks to its knee-break system. The synchronized movement of backrest and footrest allows for a smooth transition from
a sitting position to the operations position.
With various safety systems present in the chair's lowering function, backrest and assistant's workstation ensure incident free use in all configurations.
Fedesa dental chairs are widely used throughout Australasia as well as the international markets thanks to its formal and functional features, making it user-friendly, versatile and reliable. Fedesa employ German Hanning Electro-mechanical motors to provide smooth, consistent chair movement and put the patient at ease, while the compact, realistic dimensions make the best use of surgery space. Three chair working positions can be memorized by the operator in addition to the standard chair programs like return to entry/exit, Spittoon Rinse Position/return to last working position.
The Electra Ambi is available in 3 standard configurations, Premium, Lux and ECO.
Fedesa have been manufacturing dental chairs in their Madrid factory for over 40 years. ICONA is now pleased to offer exclusive distribution of the Fedesa range in New Zealand and Australia.
Contact us today to begin a conversation about your needs.